Worrying global trend for the Great Black-backed Gull
The Great Black-backed Gull is listed as "Least Concern" on the IUCN Red List of Threatened Species, but significant declines in the breeding population have recently been registered in several areas through an updated analysis of the global population. The results are far from uplifting.
Multi-scale study
The Great Black-backed Gull (Larus marinus)is a generalist species that inhabits temperate and arctic coasts of the north Atlantic Ocean. In recent years, there has been growing concern about population declines at local and regional scales. However, there has been no attempt to robustly assess Great Black-backed gull population trends across its global range. In a study published in the journal Bird Conservation International, the most recent population counts have been collated across the distribution range of the species and analysed at a national, continental and global scale over a period covering the last three generations (1985-2021) following IUCN Red List criteria.
Extensive decline
The main findings indicate that, globally, the species has declined by 43-48% over this period (1.2-1.3% per annum), from an estimated 291 000 breeding pairs to 152 000-165 000 breeding pairs. North American populations have declined more steeply than European ones (68 % and 28 %, respectively). The researchers behind the study recommend that the Great Black-backed Gull should be uplisted from 'Least Concern' to 'Vulnerable' on the IUCN Red List of Threatened Species under criterion A2 (an estimated reduction in population size of >30% over three generations).
Read the article: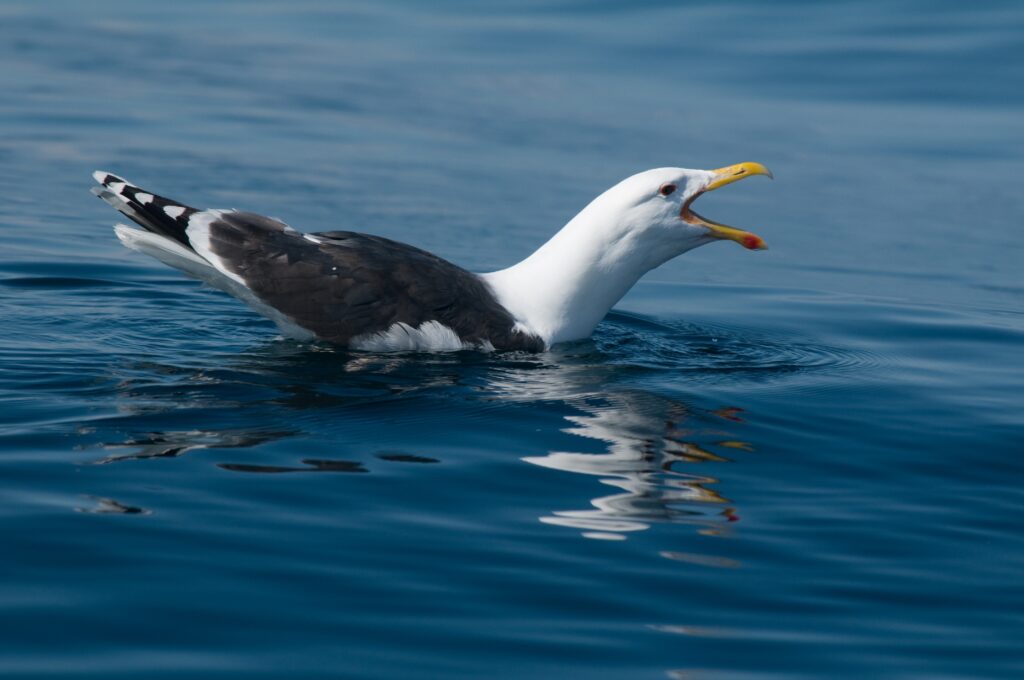 Contact person SEAPOP: Tycho Anker-Nilssen, NINA